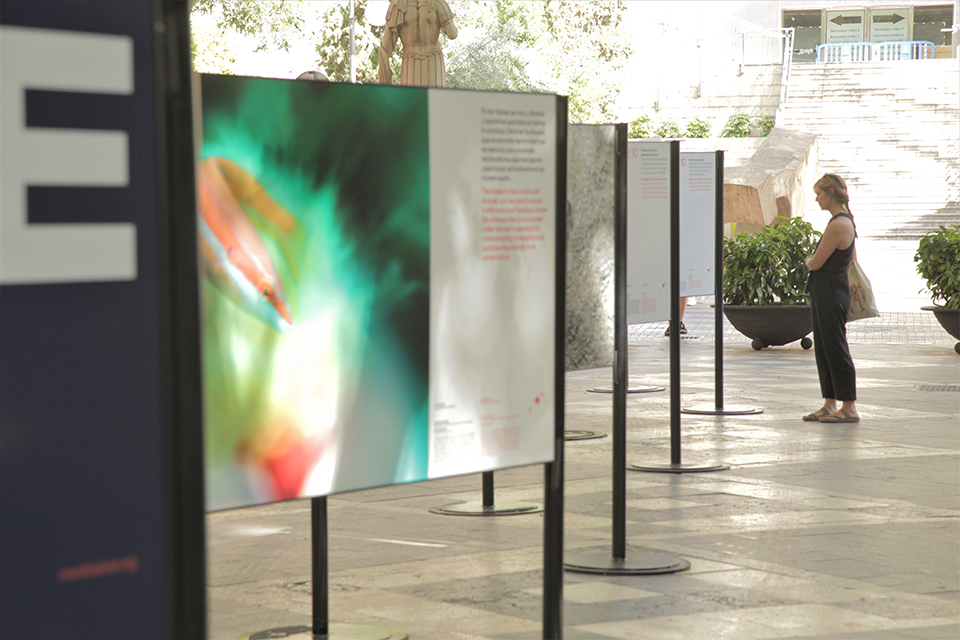 16 jun. - 07 jul. 09:00 -21:00
Do we really see the sea? exhibition
Last June 16, we inaugurated the exhibition "Do we reaaly see the sea?" with the winning images of the second edition of MARE, the Audiovisual Contest for the Conservation of the Balearic Sea.
It is located at street level - La Rambla (just where the stops start in Plaza Mayor) - from June 16 to July 7. After that we will be touring Ibiza, Formentera and Menorca for the whole summer.
We are very happy to be able to show a small representation of the great beauty and biodiversity of our marine and coastal environment.
We invite you to approach, take a dip in the sea through some spectacular images and above all to ask yourself:
Do you really see the sea?