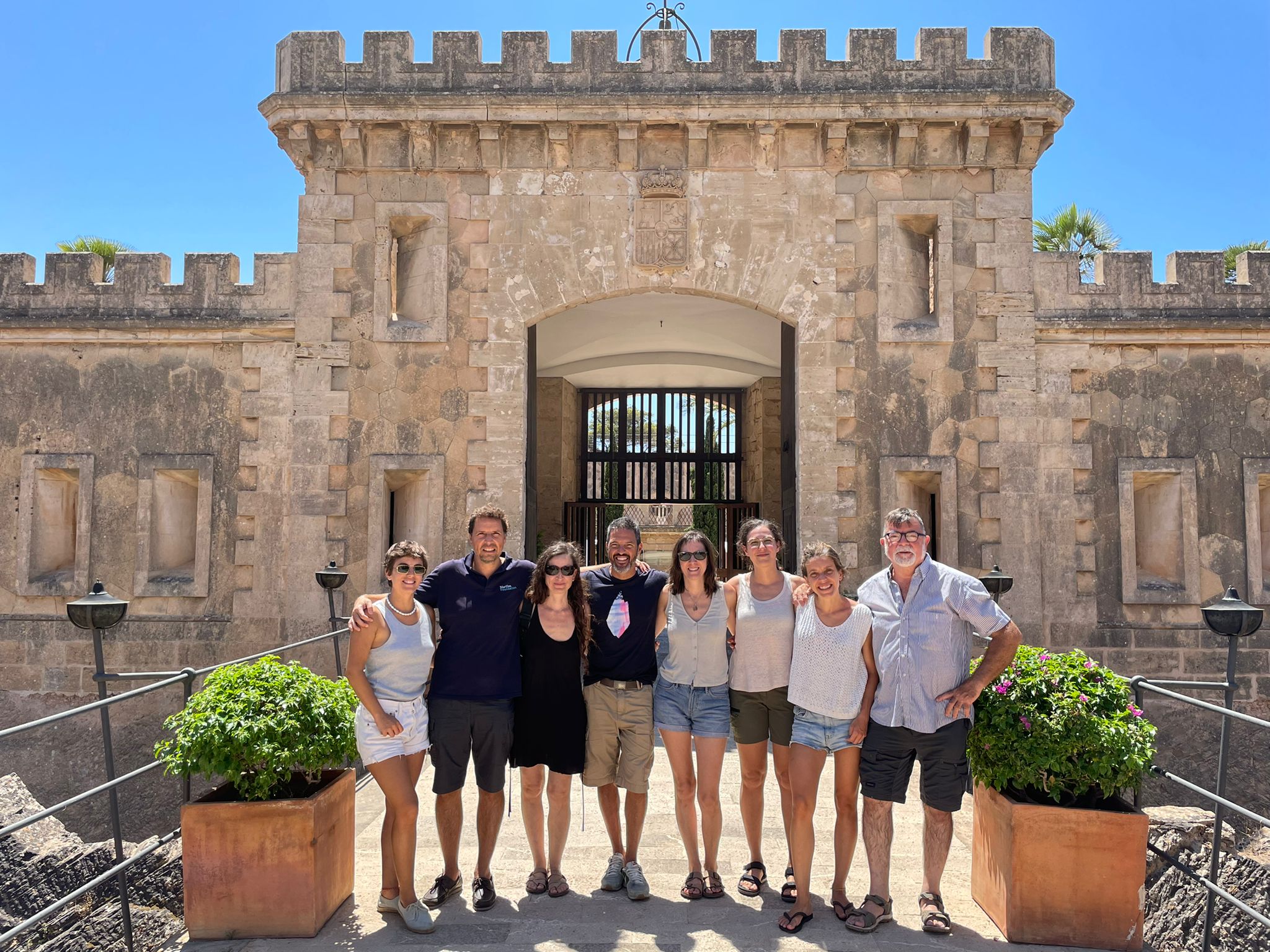 05 Aug
Marilles takes to the water
Marilles team has gathered to learn the secrets of underwater photography from the hand of the photographer Silvia Mus. A great opportunity to get into the water and continue learning.
Before the summer holidays began, the Marilles staff organised a team day to learn the basics of underwater photography, away from our computers and closer to the sea we want to preserve. Just a few metres from the rocks, we photographed Posidonia, crabs, anemones, sea urchins, and incredible and colourful underwater landscapes. It is essential to dive to appreciate the richness that lies underwater and to be even more aware of the need to preserve it. We encourage you to dive into the water this summer too.
With just a pair of goggles, a snorkel, fins, and a camera, we were underwater photographers for a day. Thanks to photographer Silvia Mus, to the cameras provided by Olympus, and to the Hotel Cap Rocat, we can show you our first snapshots.
Landscape of different algae, by Sara García; Anemone (Anemonia viridis), by Toni Font; warty crab (Eriphia verrucosa), by Aniol Esteban; underwater landscape, by Natalia Barrientos; starfish (Echinaster sepositus), by Angel Carmona; red seaweed Palisada sp., by Raquel Vaquer; Posidonia oceanica bundle, by Ana Peña.